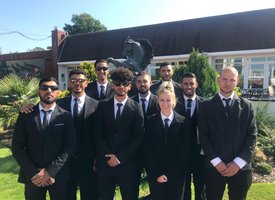 Festival Security & Stewards
S2G has been working on festivals, doors, events, close protections and stewarding which has given us plenty experience to identify threats and deal with certain situations. S2G has carried out many response units for festivals and events where they are constantly sweeping the perimeter ensuring that the environment is safe for the staff and clients.
All of S2G staff are trained and breifed of their roles on the site according to the clients wishes.
S2G LTD are very familiar with stadium work such as football, rugby, cricket, tennis and many more. Our security and stewarding team are always freindly with the customers when greeting them into the premises and while conducting searches. our main priority is ensuring that the site is always safe at all times and the clients demands are always met.
Event security entails far more than just dotting the venue with security personnel. The process is quite complex and requires extensive coordination and communication. By employing the right security practices, you'll ensure the safety of your guests and staff, plus you'll prevent damage to the venue and related property. S2G has the right team that can help you protect those who are in the venue and prevent damage to properties nearby.
Security Services
Door Security Supervisors